Help your dog look and feel great.
At Family Pet Boarding, we offer pet grooming for dogs. Dogs can get dirty and their fur can get matted. We have a terrific groomer who loves to make your pet look, feel and smell its best. A well-groomed pet is a healthier and happier pet!
Our groomer is a pet care professional who understands that each pet and breed has different grooming requirements. She will be happy to discuss the best ways to achieve a healthy and comfortable coat for your pet.
In addition to maintaining a healthy coat, your pet's hair and nails should be trimmed on a regular basis. Trimming your pet's hair and nails is an important part of a hygiene routine that not only helps your pet stay in top shape, but also contributes to its overall good health.
Our professional groomer offers:
Clip, Trim & Style
Breed Specific Cuts
Brush Out
Shampoo & Conditioning
Nail Trims
Ear Cleaning
Anal Gland Expression
Check out some of our freshly groomed friends below:
Help Family Pet Boarding welcome our newest groomer Jordan to our team! Jordan joined us April 4th, 2022 and is already taking appointments!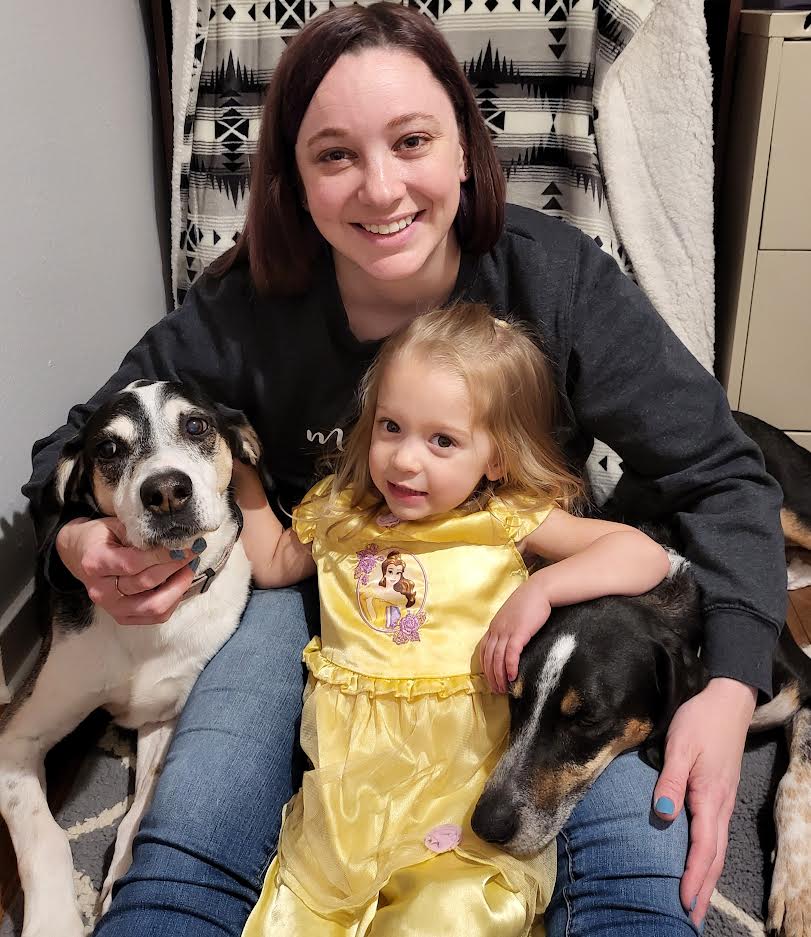 Get to know Jordan better: "My name is Jordan, I am so excited to be starting at Family Pet boarding as the New Groomer. First off, I am married and I have one Daughter who is two years old. I have two dogs of my own, 12 and 5 year old hound dog mixes. I have been in the grooming industry for almost 10 years, and I sincerely love what I do. I have had success with even the pups who don't love the grooming process. I believe in using less restraint and creating a calmer environment for all dogs to work through their troubles with the process. I look forward to grooming some old and some new dogs at this salon. "
Grooming appointments are available Monday - Friday. Call us at (262) 547-8072 to book your dog's grooming appointment. You won't be disappointed, we promise.
Please send updated vaccines to familypetboarding@yourvetdoc.com
We require Rabies, DHPP, Bordetella and a negative fecal test for all grooming appointments.
If you are unable to attend your appointment without informing staff or with less than a 24 hour notice a $35.00 fee will be added to your account to accommodate for that spot on the schedule.