Clean, Safe & Comfy
Feline boarders enjoy the following amenities:
Immaculately Clean Cat Condos
Family Visits and Tours of the Facility
A Clean, Safe & Comfy Atmosphere
Fresh Bedding & Daily Housekeeping
Individualized Care
Convenient Hours
Cat Treats
Lots of Love & Kisses
Boarding Requirements for Cats:
Your cat must arrive in a carrier, which will be kept at the kennel for the duration of your cat's stay.
If your pet has a washable favorite personal belonging, please bring it.
For your pet's comfort, please bring your pet's food for its stay with us. (High-quality pet food is available upon request for an additional charge.)
Cats must be up to date on annual exam; current Distemper (FVRCP) and Rabies vaccines; and have a negative stool sample check in the 6 months prior to their boarding stay. Please email records to familypetboarding@yourvetdoc.com
All cats must be free from internal and external parasites
We insist on current vaccinations according to our kennel guidelines above. If necessary, we will arrange for booster inoculations.
All new clients must pass a trial stay. This is a one night stay to make sure your kitty will be comfortable at our facility. Once this is completed and passed you can schedule your stay.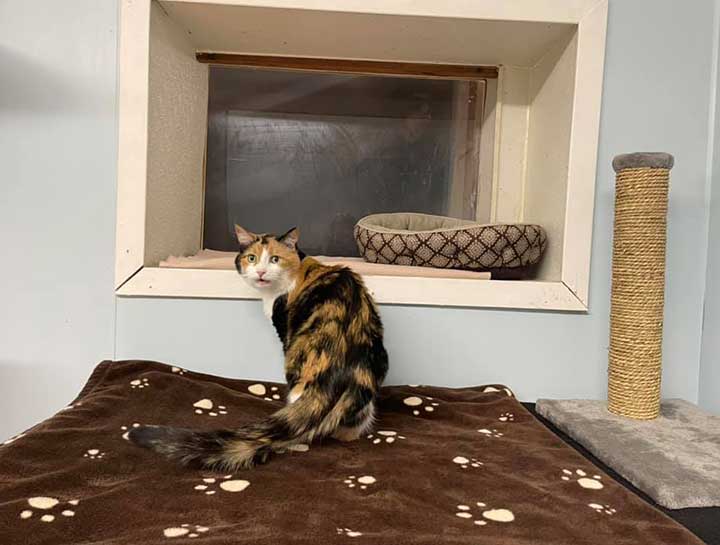 We look forward to your cat's vacation, call us at (262) 547-8072 to schedule their next stay!